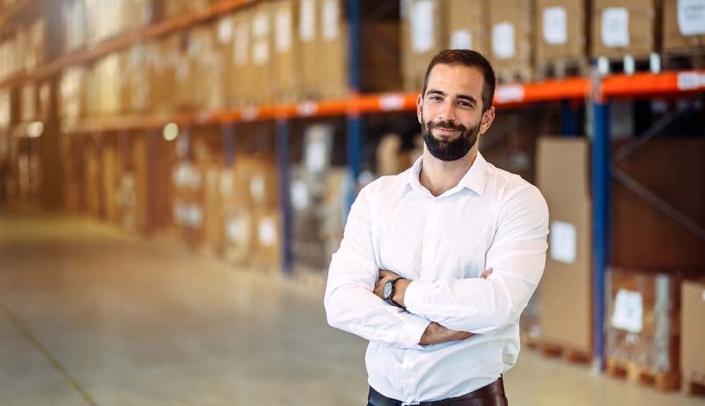 With an ever changing retail landscape, shopping patterns shift and inventory maintenance becomes challenging. For suppliers, this creates the need for multiple warehouses.


Why Use Multiple Warehouses?
Utilizing multiple warehouses is about time and money. With multiple warehouses, shipping inventory to more areas becomes faster and cheaper. This keeps customers happy – and returning. It also allows suppliers to scale quickly as demand grows.
That said, a multiple warehouse approach requires specific strategies, tools and technology to work.
Here are four critical areas of focus that can help suppliers manage multiple warehouses.


1. Ensure Inventory Data is Accurate
Maintaining real-time inventory records will make your company a reliable, trusted supplier to trading partners and optimize your stock levels. That means less dead stock and more certainty that the right items are in areas where specific demand is high. (Think flipflops not winter boots in a Florida warehouse.)
Shifting stock and forecasting demand is possible with multiple warehouses whether they are yours or those of a partner 3PL.
With eZCom's award-winning EDI platform, Lingo, document tags ensure that all users, warehouse staff, and 3PLs can easily see the status of orders as they move through the system, and know the remaining steps. And the EDI 846 Inventory Inquiry/Advice document gives trading partners a clear and accurate understanding of the inventory that's available.


2. Rely on EDI to Optimize Fulfillment
Utilizing multiple warehouses can add complexity and challenges to order fulfillment. Improving inventory visibility can help.
Suppliers can lean on their EDI platform to serve as the central hub that integrates seamlessly with WMSs/3PLs, ERPs and accounting systems to give suppliers better insight into available stocks. EDI transactions and online orders sync across the business, giving teams confidence that fulfillment is happening as it should.
If you dropship items for trading partners, the ability to automatically generate retailer-branded packing slips and shipping labels makes all the difference. With Lingo, the origin warehouse is not a barrier—users of the platform can stay compliant whether an order ships from Scranton or Santa Fe. It's also easy to create and send Pick-and-Pack instructions to multiple locations or split shipments.

Lingo also comes with built-in shipping connections that quickly and accurately calculate rates while reducing error manual data entry can cause.


3. Manage All as One
When companies adopt a multiple warehouse approach, it's vital to manage them as one. Even if distribution points and inventory are scattered, a central hub for processing is crucial.
With Lingo as the backbone for EDI and order processing, a multiple warehouse approach is attainable. Seamless integration with other systems previously mentioned above makes it possible to see all items, no matter where they are.
You can even communicate directly with each center to ensure that products are moved as quickly as possible. With the Special Permissions available within Lingo, suppliers can share specific information with warehouse personnel without providing access to data you wish to keep confidential.


4. Make an Audit Plan
Executing a multiple warehouse strategy inherently increases your exposure to risk, but you can combat that with a firm audit plan. Ask your warehouses to conduct thorough physical audits of all on-hand inventory on an annual basis to confirm records and inform production plans.
Tying it All Together
The benefits of a multi-warehouse strategy are clear: the right products, in the right places, shipped faster, at lower costs. The key components of executing that strategy are a powerful EDI platform to serve as the integration hub and strong, well-managed WMS/3PL relationships.
To learn more, email sales@ezcomsoftware.com. We're happy to help.