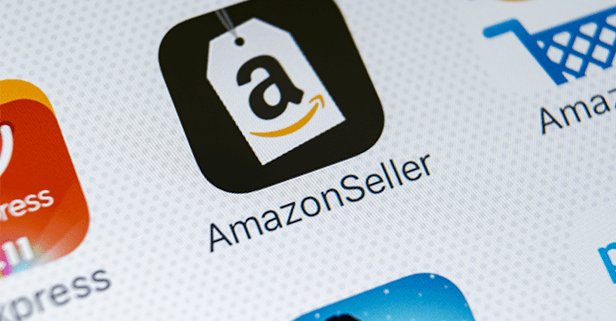 For a brand to find eCommerce success, selling on Amazon is a must. Nearly 40% of all retail eCommerce purchases are made there. Consumers are more likely to tap on their Amazon app to search for something than they are to Google it. Amazon Prime makes things even stickier.
But Amazon isn't the be-all end-all of eCommerce. There are plenty of alternative marketplaces trafficked by millions of shoppers that sellers should consider adding to their eCommerce mix.
Let's look at some of the most popular.
Zulily
With a customer base composed of "millions of moms," brands selling anything related to women, kids, baby, beauty and wellness, home and garden, footwear, maternity and more should consider Zulily. The platform is unique in that everyday offerings are complemented by limited time deals. And with 75% of Zulily orders happening via the Zulily app, it's a great way to meet customers where they spend most of their digital time: on their phones.
The platform does not charge seller fees, though if you are approved for Zulily's in-stock program, Triple Z, there may be fees associated. Zulily also covers the cost of domestic shipping.
Getting started with Zulily is a little different than other platforms. They are all about "brand fit." First, you'll create a RangeMe profile that matches your products to the right Zulily buyer. If the team determines there's a fit, they'll reach out to you. Once details are ironed out, you launch your product(s). "Zulily pays for shipping from your U.S. location to one of [its] fulfillment centers, where [they] package and ship your goods."
Take control of your business by bringing all your order data into one system. Zulily is an EDI trading partner with our system Lingo. Schedule a Lingo Demo.
With nearly 20 million regular customers, Wayfair and its associated stores—AllModern, Joss & Main, Birch Lane and Perigold—have become go-to destinations for shoppers seeking housewares. The platform has a vast cross-section of goods and price points, in categories that range from kitchen items to furniture.
Wayfair operates like a traditional retailer, paying wholesale cost to suppliers and setting the price in its stores. That means it doesn't take a percentage of sales or a commission. It also collects the shipping costs.
Responsibility for shipping, however, falls on the supplier. Wayfair adheres to the dropship, meaning it won't hold your inventory in its warehouse. When an online buyer makes a purchase, the order is sent to the supplier. Your company is responsible to pick, pack and ship the item(s) directly to the customer. And you will need to meet the specific Wayfair shipping requirements including ship-by dates and Wayfair-branded packing slips and labels.
To begin selling on Wayfair, you provide information about your products and dropship capability. Typically, the company reviews applications and responds within 3-5 business days.
The original still has some juice. Launched in 1995, eBay is still a great Amazon complement—especially if you are launching a business with minimal capital.
As an eBay seller, you'll retain control over product pricing. You'll also pick an eBay Store plan. Options range from Starter to Enterprise.
That said, eBay is still a bit like the Wild West. Your products could be going up against typical sellers with new merchandise, or a re-seller of slightly used products at seriously discounted prices. You're also more likely to find yourself up against counterfeit goods.
Bottom line: Putting eBay on your list of online marketplaces means you'll be getting your products in front of lots of eyeballs and an audience that is comfortable buying online.

Like Amazon Seller Central, Walmart Marketplace is a place for third-party sellers. The platform features more than 35 product categories and free delivery on orders over $35.
Walmart has what sellers want: massive consumer brand recognition, a well-designed, Amazon-like buying experience and attractive fee structures.
But there are drawbacks. Walmart built its brand on low prices, so you'll have to accept lower margins. And you'll manage a lot: Walmart requires sellers to handle everything post-sale, including exchanges and returns.
Belk

A staple of malls throughout the South, Belk is a department store chain with nearly 300 actively operating locations and a solid eCommerce presence with mobile apps for iOS and Android. The retailer carries thousands of brands serving a standard range of department store categories ranging from apparel, shoes and accessories to cosmetics, and home furnishings. Belk's regionalism is what makes it unique. With stores in Alabama, Arkansas, Florida, Georgia, Kentucky, Louisiana, Maryland, Missouri, Mississippi, North Carolina, Oklahoma, Tennessee, Texas, Virginia and West Virginia, Belk is a household name across a significant portion of the country. Visit Belk's vendor resources center to learn more.
The home of the "forever $1.50" hotdog and soda, Costco is the fifth largest retailer in the world. Its rabid commitment to supply chain efficiency and customer value is simply legendary.
Costco's house brand, Kirkland Signature, is well known, supplying everything from sweatpants to salmon, but the retailer has a select number of vendor relationships. Its "warehouses carry about 4,000 SKUs compared to the 30,000 found at most supermarkets."
Costco is a members-only warehouse club, a policy that extends to its eCommerce arm as well. That membership gives the retailer tremendous buying power, which is something to keep in mind as you explore a vendor-retailer relationship with one of the most economically savvy brands in the world.
BJ's
Similar to Costco, BJ's is a members-only warehouse club and e-commerce platform. Unlike Costco, BJ's has a limited footprint, featuring approximately 230 locations on the East Coast and in Michigan and Ohio.
Selling online through BJ's is likely interesting to brands that align with the retailer's geography because it is unlikely that consumers in regions not served by BJ's would have BJ's memberships, which are required to shop at bjs.com. Said differently, if, say, selling online to consumers in California is really interesting to your brand, BJ's is probably not a good fit.
The Bon-Ton
The Bon-Ton was a classic regional retail story. Started by two brothers in 1898 in York, Pennsylvania, the company grew and grew… until the internet came along. By the late 90s, the bankruptcy writing was on the wall. Liquidation happened in 2018. But it wasn't long thereafter that CSC Generation relaunched bonton.com in 2022.
So what's all that mean for you?
The reimagination of Bon-Ton, and specifically bonton.com, is still in the early stages. Vendors should keep an eye on it and do their research.
QVC and HSN
Televised shopping channel pioneers, QVC and HSN, are both owned by Qurate Retail Group. Both have transitioned strongly into the eCommerce era and both have a very straightforward vendor consideration process. You submit your product. A product discovery team reviews it. If selected, you'll get a call from a buyer.
Vendors must be able to mass produce. Both retailer brands have a minimum purchase order of approximately $30,000 and they need all the product before they promote on air or on site. Neither brand reveals much about its vendor relationship economics, but according to MrCheckout.net, the typical breakdown looks like this:
"If a product costs $1 to produce, that product will retail for $4. That product that retails for $4 will wholesale for $2 to distributors and stores that purchase direct. Big box retailers like Home Shopping Network (HSN) may offer to pay $1.25 to the manufacturer if the product costs $1 to produce. That is the typical profit margin."
Sell Wherever Your Customers Spend Digital Time
For most brands, a presence on Amazon is a given. But there is no reason to limit yourself. A diversified approach to eCommerce selling can put your products in front of new, loyal customers, spread your risk and unlock new revenue streams. And while it will take some time and effort, it's sort of a no-brainer.